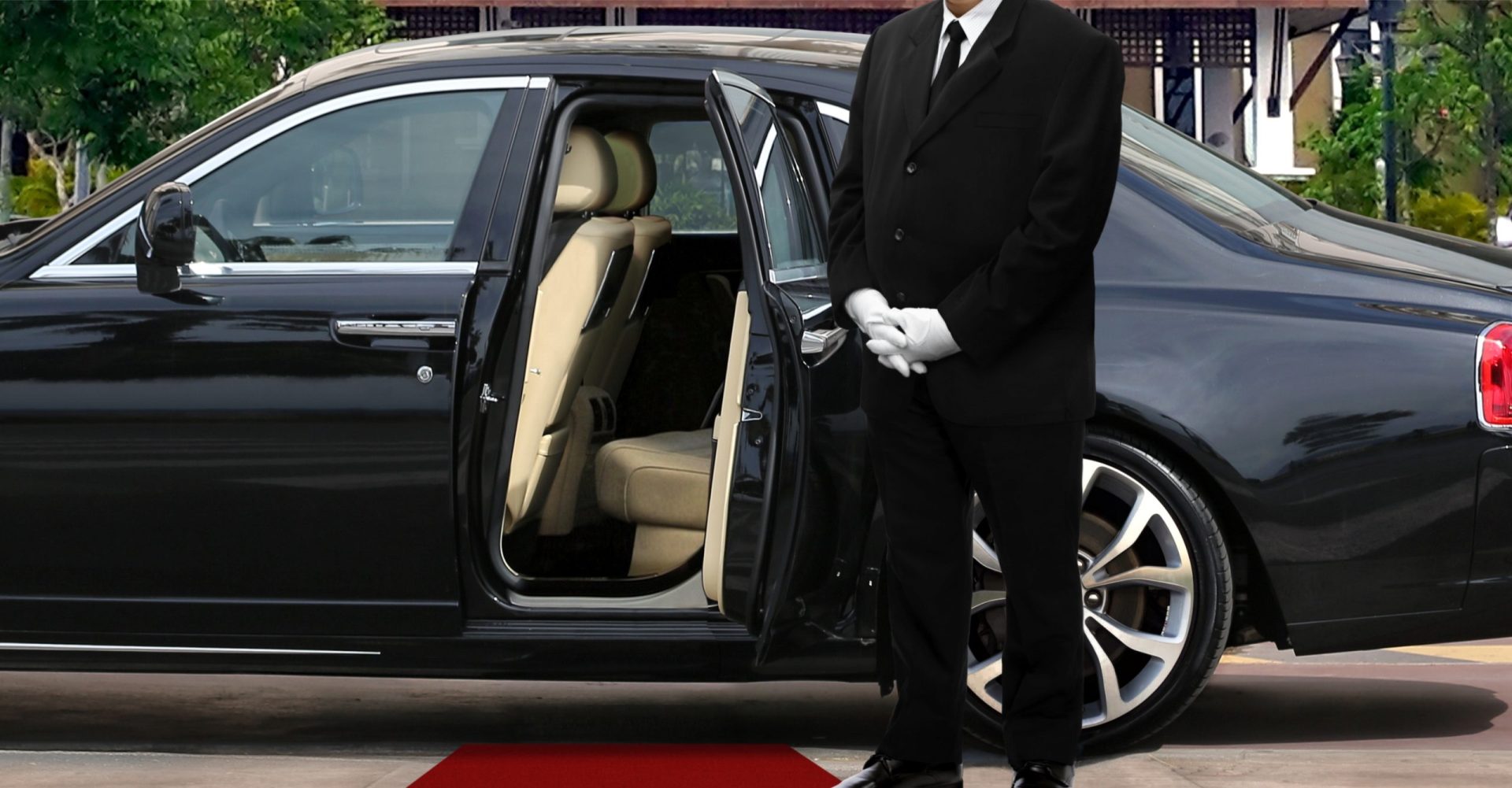 Established in 1993, Connections is a family-owned business, serving a vast array of clients ranging from the weekly traveler to corporate functions / conferences to family vacations to special events, etc. Client relationships have always been our top priority and we honor this by focusing on providing service with a personal touch. Whether you are a first time user or one of our loyal regulars, our goal is to show you why our clients know they can count on us.
We know you. We care about you. We go above and beyond to offer you the highest quality of transportation by hiring the most courteous and qualified drivers and providing safe, reliable and comfortable vehicles to service all your transportation needs, including, but not limited to airport transportation, corporate transportation, student services, special event transportation, as directed services and point-to-point or city-to-city services. No matter the occasion, we want to make your chauffeured transportation experience as seamless and stress-free as possible.
While we handle many corporate accounts, no job is too small or too big for Connections. Being a well-established company gives us the opportunity to serve you and simultaneously get to know you, which is why we're here. Each and every customer is a personal connection that we want to last and we don't take that for granted.
Our Credentials
All drivers hold the necessary permits required by the Passenger Vehicle for Hire (PVH) ordinance, which encompasses annual drug screening, lifelong criminal background checks, fingerprinting, and a two-day chauffeur class.
All vehicles are routinely checked and maintained for a smooth and safe ride. In addition, all vehicles have the required permits to operate in and out of Charlotte, NC and surrounding areas as well as all local a­irports and private FBO's.
So call on Connections when you want efficient, safe, friendly and personal transportation­­ service, because you can't teach a smartphone app personality!
What our clients think
"Dear Salar, I wanted to reach out and thank you for the great accommodations Connections Transportation provided for our guests.  I greatly appreciate everything you did and even showing up earlier for me at the last minute.  You all made us look really good and I will not forget that!  You will be in our recommendations to all who come to visit and we look forward to doing business with you again in the future."
"Love you guys!!! Thanks"
"You guys are always the one to save us from that angst – so thank you!! :) We can always count on you!!"
"Hi Cheryl, I talked to one of our executives yesterday. He is so impressed with Connections. He said the driver is always there and now people are starting to know him. Makes him feel right at home now. Thank you for all you do."
"Thanks a ton!! We have had the absolute BEST feedback about your service, I can't thank you enough!"
"Good morning! First I have to say that we are all very impressed with the party bus we had on Monday for dinner! It was beautiful and everyone said it was very comfortable!! Thank you!!"
"Hey Cheryl, EVERYONE was impressed with the transportation. They loved your elegant buses. My parents were so appreciative of the escort to their front door. Thanks so much again for all you did for us!"
"Hey Cheryl, EVERYONE was impressed with the transportation. They loved your elegant buses. My parents were so appreciative of the escort to their front door. Thanks so much again for all you did for us!"
"Driver was very nice – thank you for the courteous service!"
"Cheryl, Wanted to let you know how much we enjoyed/appreciated the gentleman who picked us (Kimberly, Tricia and myself) up on Monday night (also took us to airport yesterday). It was late and we all were tired and hungry. He offered to stop so we could get sandwiches on our way to the hotel. He was the poster child for professional with just a bit of silly which allowed us to really enjoy our ride. Thank you for always taking such good care of us."
"Hey Cheryl, thanks to you and the team for great service all weekend long! See you in a few weeks."
"Cheryl, I am sending a note to thank you and your son for a fabulous experience with Connections Transportation. Everyone was so impressed and many asked for your business card. Thank you once again."
"Once again Connections Transportation took EXCELLENT care of our group transportation needs this week. It is such a relief to know that I can count on you and your team to just handle everything and that once I provide you the details that I do not even need to think about transportation for the group! Not to mention Salar's customer service is second to none! Thanks again for being a great business partner!"
"Cheryl, Thanks again for everything last week with all our family members and with the Hornets game.  Went great!"
"Dear Connections, We wanted to thank you again for the 1st class transportation to the speedway for the Coca-Cola classic 600 in May. It was a pleasure for us to enjoy the "wonderful ride" both to & from the hotel. You've got 1st class transportation service happening. Our Admins and company are really blessed to have such excellent service and care!! We hope to see you again in the future."
"To Connections Transportation Inc. With our deepest gratitude for your humanitarian efforts assisting us and others with transportation at the Charlotte Airport September 11, 2001."
"It is my pleasure to recommend Connections Transportation to any business that is looking for a limousine/transportation service that provides outstanding and reliable service to its customers. We have use Connections for nearly 4 years, and have chosen Connections over several other options. I have found their service to be consistent, timely, and totally dependable. In fact I have never had a single problem with any aspect of our relationship. In an industry where service is the definition of value, selecting Connections has proven to be an excellent business decision. We will be establishing our new business in Jacksonville, Florida in a few weeks. I hope that we can find a company as reliable and dependable as Connections, in the Jacksonville area."
"Although I am not authorized to speak for the firm, I am authorized, willing and happy to provide my personal opinion of your professional services to prospective customers. I have been a customer of yours for approximately 20 years and I say without hesitation or exaggeration that you folks run the finest transportation company it has ever been my privilege to ride with. Now, why am I saying this?
You're always on time for pickup and drop-off.
Your attitude is nonpareil – in other words, you could teach other owners how to run their business. You are always cheerful, friendly, helpful, knowledgeable and good listeners. In fact, I think you should charge for your listening skills – it surpasses that of many attorneys, doctors and, yes, even we consultants.
Your vehicles are always clean and run in tiptop condition.
Reliability and safety – simply put, I would recommend you to safely and happily convey my closest family and friends.
I would be happy to field a call from any prospective customer during the weekend sometime to personally explain just how good these folks and their firm is."
"Just a brief note to thank you for the outstanding service you have provided to our company, our employees and guests for the past 19 years. In our busy and sometimes to-the-last-minute scheduling changes, it's wonderful to know we have a transportation service we can rely on! Quality service for an excellent price is difficult to provide, but the Connections staff does it well. Sammy and his team have picked all of our guests up from the airport or the office for all these years and that's quite an accomplishment. But what is even more valuable to us is the friendly, polite, professional attitude, which the drivers never fail to display to our guests. In fact, some of our more frequent visitors often comment on what a great guy Sammy is! I would highly recommend your service to anyone who is in need of a reliable transportation company. We look forward to our continuing relationship with Connections. Thank you for your excellent work!"
"We are pleased to recommend Connections Transportation to anyone interested in using their transportation services. We have found them to be very professional, courteous, and friendly during our conversations making travel arrangements. Also, there pick ups and drop offs timing is very reliable and we can always count on them to make our guests feel welcome from the time of pick up until they are delivered to their destination. In fact, they have given tours to our national and international visitors with very high complements for their knowledge of the city."
"Dear Sammy and Cheryl: I would like to write a letter of recommendation for Connections due to the excellent service we received from your company. You have been transporting physicians, clients and staff for us for several years, and you are always dependable, polite, professional and flexible. We get comments from those you transport on the high level of service you provide. There have been many times when we have had to call for last minute service or to change a schedule, and you have been available each time. No matter how difficult the task may be, you make it appear easy. Thank you for all that you do; it is very much appreciated."
At Connections, we feel we can best serve our clients by offering a variety of chauffeured transportation options tailored to fit your needs in our fleet, whether it be capacity, comfort, extra space or special features.  All of our vehicles in our fleet are routinely checked and maintained for a smooth and safe ride. In addition, all vehicles have the required permits to operate in and out of Charlotte, NC and surrounding areas as well as all Charlotte-area a­irports and private FBO's.
Book one of our many vehicle options within our fleet today for a seamless, efficient, clean and safe transportation experience.
FORD TRANSIT HIGH TOP VAN
ideaforge
2023-08-16T14:55:53+00:00